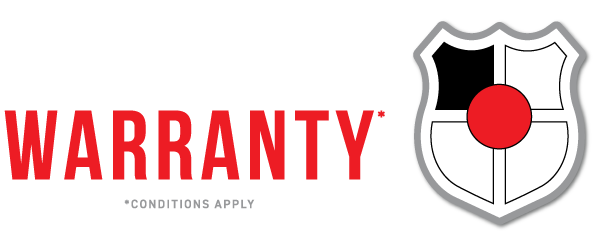 In an Australian first, Dincel is offering a void free warranty when you choose to pour your Dincel Structural Walling with Self-Compacting Concrete and the installation is to Dincel's specifications.
*Please confirm with your project engineer
Dincel Structural Walling can be used in a wide range of different applications including, but not limited to, residential, education, aged care and warehouse. For more information on how Dincel Structural Walls can be used in your next project click one of the application types below.
Once we used Dincel we never looked back again. We will use Dincel in our future projects for core construction, blade columns, internal and external walls, basement walls and water/sewage tanks and stormwater pits. Dincel is a very flexible and versatile system even for curved shaped walls.
Matt Huttary
Project Manager

Alliance Project Group
We have found the product to be cost-effective, versatile, practical and fit for its intended purpose. We would not hesitate to encourage the use of the product on future projects and will actively promote the product to Structural designers and Architects.
Michael Musarra
Project Manager

A W Edwards
Key advantages over other walling systems including less cranage due to the lightweight nature of the panels, the speed of construction and the cost advantages in supply and installation.
D. O'Sullivan
General Manager

BKH Group
I highly recommend using the Dincel Construction System in multi-level apartment construction as the time and cost savings cannot be compared to any other known methods in the construction industry.
Michael Owen
Project Manager

CHC Affordable Housing
We have come to appreciate the product's benefits in performance, being of light weight material manual handling injuries or risk of injuries are reduced, no stripping is required as per conventual formwork wall systems improving site logistics and housekeeping.
Michael Petracca
Project Supervisor

De Martin & Gasparini
We have taken advantage of utilising the Dincel load-bearing walling system, this combination provides maximum speed and efficiency in building construction and significant material cost savings. The product also reduces the potential risk of injuries.
Victor J Essey
Managing Director

Gondella
The Dincel system allows formwork placement to begin on Day 1 which takes vertical elements off critical path and reduces the cycle time. The Dincel system is not reliant on crane time which allows the crane to do the general lifting.
George Argyou
Construction Director

Hickory Group
We found the use of Dincel wall has resulted in major cost savings in our projects. Dincel further reduces builder's liability, your patented snap connection allows faster and safer erection method without having additional safety platform.
Steven Tambouras
Director

Mendri
110mm Dincel Walls were used to achieve a Fire Rating Level of 90/90/90 and Dincel Walls do not require horizontal reinforcement for crack control purposes.
Andrew Tetlow
Construction Manager

Pinnacle
Significant cost effectiveness, major construction time savings and enhanced construction safety. The system is simple, flexible and practical enough to be installed by construction trades with minimum skill and training level.
Brett Granter
Director

Ultrafloor
These walls were installed without the need of waterproof membranes, scaffolding, horizontal wall reinforcement and joints in a very short space of time. We would not hesitate to encourage the use of the product on future projects.
Michael Kouknas
Project Manager

Watpac Construction NSW
Resources
Dincel Structural Walling has a comprehensive resource centre providing information on Dincel applications for Builders, Architects, Engineers and Formworkers. These tools cover information such as technical manuals and install guides, specification and design tools, brochures and ordering information. For further information call us on 1300 DINCEL.