Installation
Dincel Structural Walling is different to traditional concrete formwork. A unique patented snap-lock joint connects the Dincel panels for fast and easy installation, delivering a fully waterproof wall when filled with concrete.
Dincel panels are lightweight for greater safety and manoeuvrability on-site, require no cranage or scaffolding and improve workplace safety.
If you require installation support or would like to contact a Dincel recommended installer, please contact Dincel today. Book in to a training class at Dincel Academy held once a month at Dincel HQ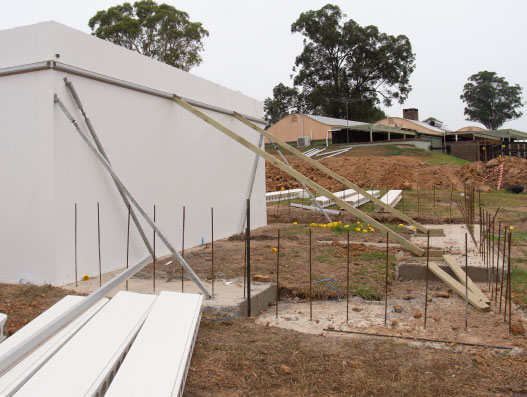 Confirm starter bar locations as per specification.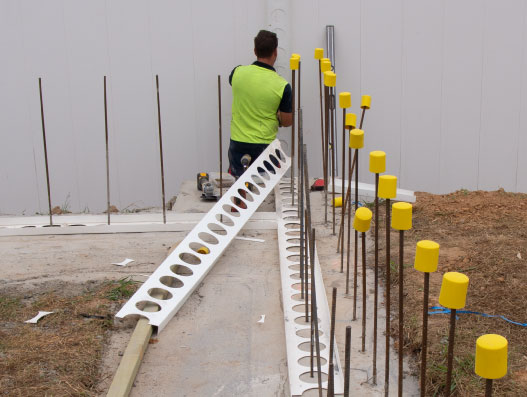 Install guide track accessory, timber guides or angles to establish location of the wall.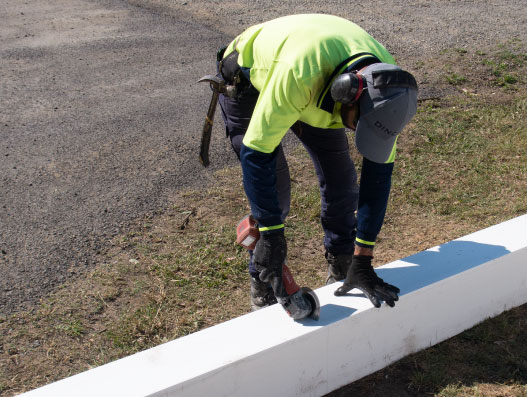 If needed, Dincel panels can be cut to size on site.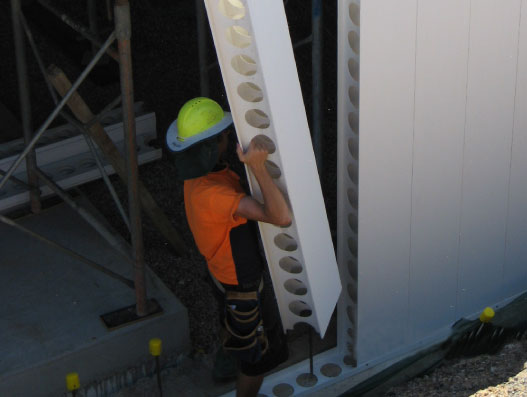 Lightweight panels smoothly snap together one after another.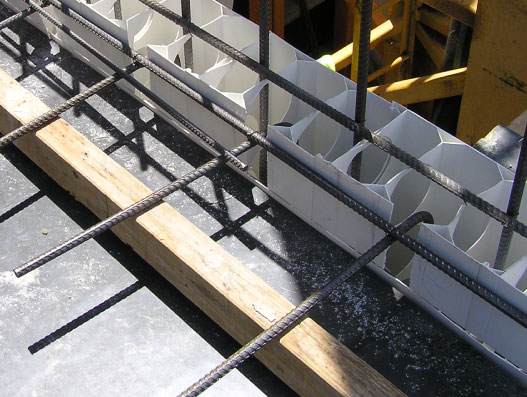 Reo slides easily into place through the Dincel webbing.
Brace wall with props or by fixing into slab decking above.
Dincel panels are filled with ready-mix concrete. It's important that the pump nozzle is directed at the webs of the panel.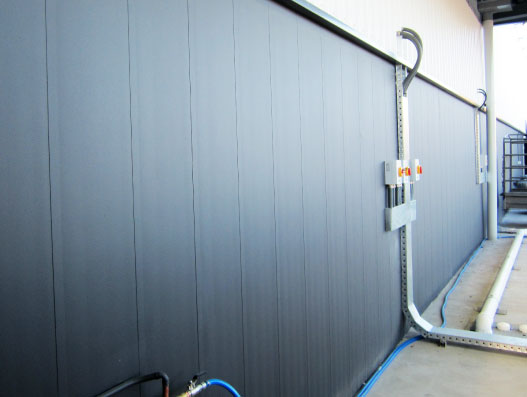 If a finish is required, simply apply a paint, render or cladding.