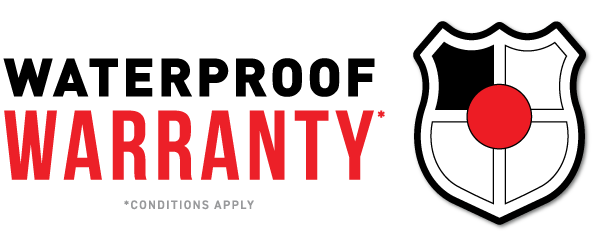 From the foundations of Dincel's engineering roots combined with our commitment to constant innovation has led to Dincel solving the universal building constraint of water leaking at the basement wall, including the wall/wall-footing joint.
We've even put our money where our mouth is, by offering up to 50 years warranty on the basement walls (conditions apply).
How Do I Get My Warranty?
THE BEST OUTCOME WILL BE ACHIEVED BY CONTACTING DINCEL PRIOR TO DA APPROVAL
The Dincel Waterproof Warranty is site specific and offered on a project by project basis. To register follow these 3 easy steps:
Download the "Waterproof Warranty" Terms & Conditions Document.
Download and complete the Pre-Qualification Checklist.
Upload both documents using this link
Once we have received the above documentation a Dincel representative will be in touch within 5 business days.
Dincel Waterproof Warranty System
Dincel Training Academy
If you are an installer and want to be qualified for this Australian first, please sign up and complete both modules offered by The Dincel Academy.
Register
Frequently Asked Questions